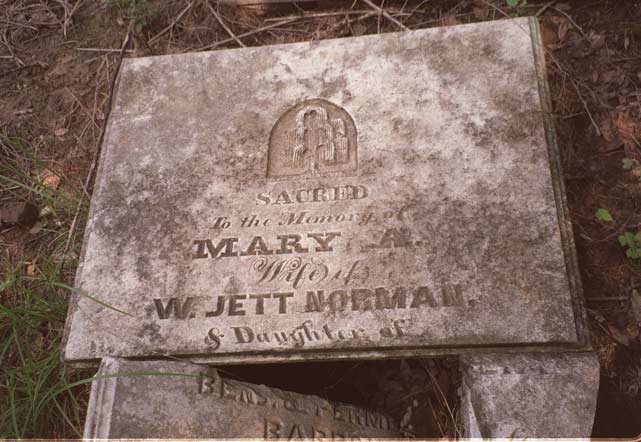 Mary Barrow, the wife of William Jett Norman, buried in White cemetary in Chambers county, TX.
She died on October 13, 1864. Her infant child, Willie, is buried next to her.
Full inscription reads - Sacred to the memory of Mary A., wife of W. Jett Norman,
daughter of Benj. and Permelia Barrow,
who departed this life October 13, 1864, aged 19 years, 9 months and 7 days.
Farewell my dearest Mary, my love, my bride, my all.