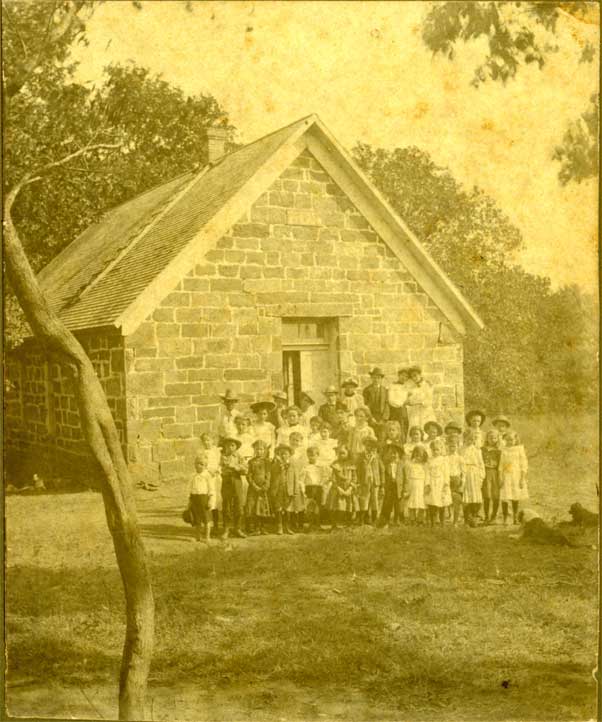 Rock Creek Church

Many Normans and Cobbs attended this small church. Many of the same were buried in the nearby Rock Creek Cemetary. A cornerstone of the church held handwritten documents that were recovered after the church was dismantled when lake Fort Gibson was built.
See cornerstone papers here:
---
Click here for closeup of above people
Map showing the general location of the old church southeast of Wagoner in the Taylor's Ferry area.